Maximize limited space and serve your clients' growing demand for cremation niches. Granite columbaria are available in a variety of shapes, sizes and designs.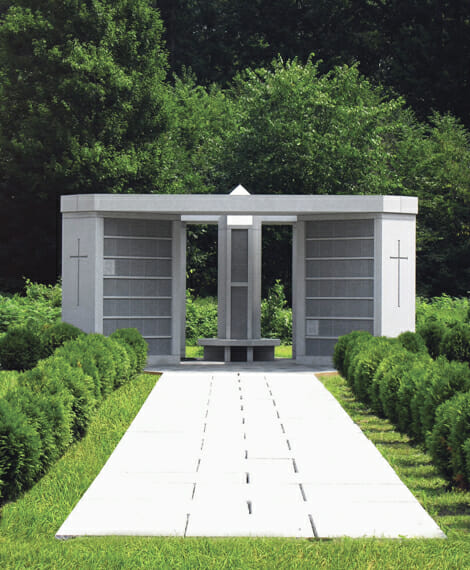 Extend the life
of your cemetery
With less space to work with every year, columbaria offer cemeterians a solution to diminishing real estate. Tailored to your space these custom granite structures allow you to take advantage of unused vertical space while adding architectural interest to your grounds.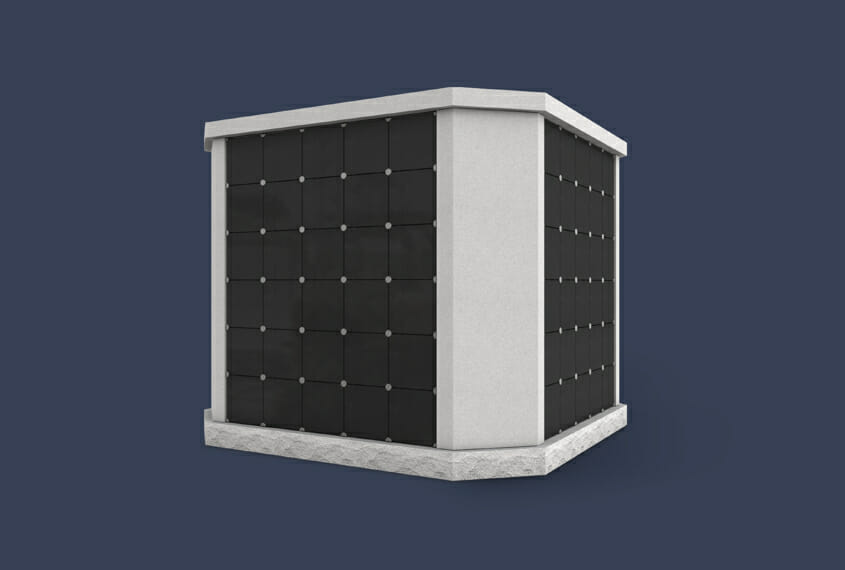 Security, privacy and
durability, guaranteed.
Our columbaria are manufactured with a superior aluminum body, surrounded by the highest quality memorial-grade granite and sealed by aluminum and a granite door. All structural joints are anchored, epoxied and sealed with architectural silicone adhesives, providing permanent bonding and waterproofing with proper maintenance.
Stone colors and finishes
Our memorials are made of the highest grade monument stone and come in a range of colors and textures, from grey and black granite to white marble.
Find the color that's right for you.
"Cambridge cemeteries have purchased a columbarium in each of the past 6 years from Rock of Ages. We can't afford a mistake so we go with the best."
GEORGE BARNES
CITY OF CAMBRIDGE
Find a memorial counselor in your area
Our team of authorized retailers know everything there is to know about designing and installing monuments – even cemetery regulations. Patient and sensitive, they'll take the time to help you choose the right memorial to invest in.