A promise carved in stone.

Most things don't last forever.
But some can.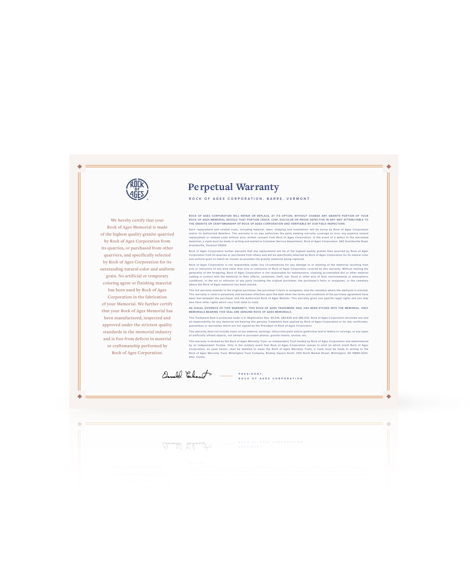 The perpetual warranty
We are dedicated to making the most durable monuments and headstones. Rock of Ages guarantees your products with the strongest warranty in the industry. If a SEALMARK™ monument, headstone or memorial cracks, checks or proves defective with the passage of time, we will replace it. Whatever happens, there is no expiration date. This is our uncompromising promise.
America's strongest warranties for the world's best granites and marbles
The Rock of Ages warranties protect in perpetuity against cracking, checks and defects. The Perpetual Trust is backed by the Wilmington Trust Company of Delaware, and the warranties are transferable to heirs' assignees or cemetery management.
Register your warranty
Please fill out the form below to activate your warranty.